1. We have lots of stuff going on in the next week...
20 mile run on Sunday
Halloween (John's favorite holiday!)
A week off of work!
John's birthday on Monday
My first attempt at homemade raviolis for his birthday dinner
A lovely massage on Tuesday
And then 4 fabulous kid free days!!! We leave for New Orleans bright and early Wednesday morning!!!
2. We scheduled family pictures for the first week in December. I am crazy, I will admit that! We are planning the whole photo shoot around a sweater I found for J! Isn't this perfect for a 4 year old to wear for family pictures?!?! (He will turn 4 the day after we do them!!)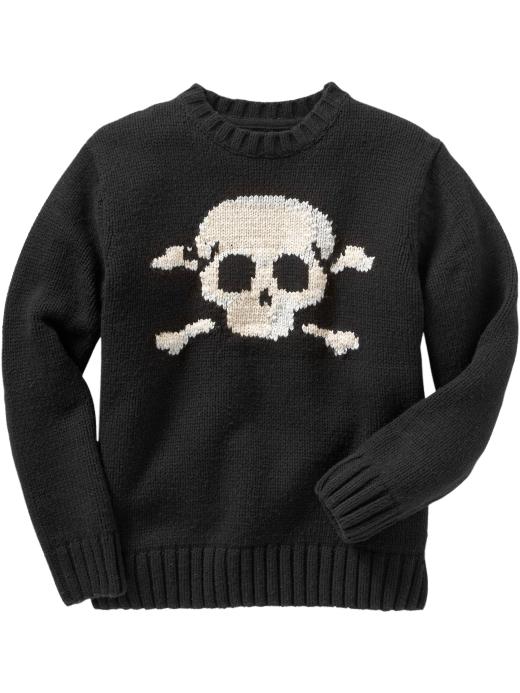 I joke around that my husband is a closet rocker. His wardrobe consists mainly of rock t shirts and I think he secretly dreams of being in a band! I am working on what the rest of us will wear. J will most likely wear jeans with the sweater. I might look for a pair of gray cargo pants that he will wear again. This boy hates jeans! I am going to put L in jeans and hopefully a shirt from the same line of clothes that coordinates with the sweater. I (ok, my amazing aunt!) was able to pick up a coordinating scarf for the sweater so L will be sporting that! Now I just need to figure out my rocker husband's outfit! I think I will just wear jeans and a red sweater. My sister thinks me in red will look silly! I am open to suggestions!
3. I cannot wait for the holidays this year! J will be 4 and Logan 2 1/2 and will be so much fun!